Who owns the footage from a video shoot? The client who paid for the media to be captured, or the agency or production company who captured it?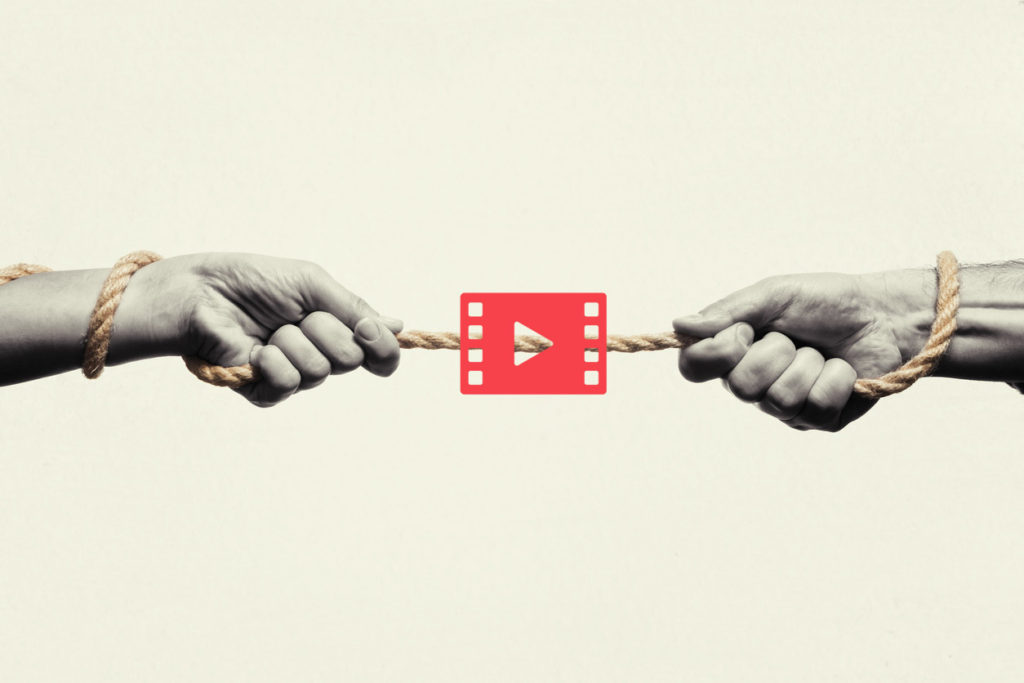 Far more often than not, the relationship between a video production company and the client who hired them is a positive and trusting one, and there won't ever be a dispute over video ownership rights. In fact, in my 15+ years of professional production, I don't know that I've ever had friction with a client over who owns the media. That said, on occasion it will happen that a client will request for a backup of all media captured for a project, either for archival purposes, or because they'd like to repurpose the footage, audio, or animated assets for future content.
How Do You Determine Video Ownership Rights?
There are many variables which would seem to play into WHY either party would retain ownership of the captured media. For example:
• Who developed the concept?
• Who appears in the footage?
• Does it include any footage or materials that could be confidential?
• Who is responsible for managing talent usage, licensing, etc.?
It is standard for a production company/agency to include language in their contracts or statements of work, which indicates that they retain ownership of the captured media. Why? Because often they've ideated the concept, written the scripts, conducted the interviews, and developed a look and style. In our contracts, though, we state that the clients shares rights and ownership of the finished product, i.e. the content that we're agreeing to create together.
That sounds like blackmail!
Absolutely not! Of course we love when our clients come back to us to re-edit or to leverage existing media to create new content, but sometimes they form new relationships or have the ability to edit in-house. If a client would like access to all of the media (video, audio, stills, etc.), we're happy to help. It will take us time to transfer and organize the media, to provide context that will be useful to another editor, and sometimes to transcode or apply a look to raw, unprocessed footage. We will bill for that time (and for a hard drive that becomes the property of the client). Additionally, we will charge a nominal but fair fee to allow that client to develop new content from the media we captured. This is typically calculated as a percentage of the total project cost, but it's something we address on a case by case basis, and always try to be fair and flexible.
Should I collect video release forms?
It's good practice to capture release forms on set… and this doesn't only include paid talent. Anybody who appears in the video content (even the client themselves, or personnel from the production company or agency who may sit in as extras) should release their likeness without limitation.
Those release forms will protect the client from repercussions should they repurpose the footage in new content. In the event that paid talent appears in the footage, it's important that those actors (or their talent agencies) are approached about additional usage, and it will likely require paying the talent an additional fee unless the contract explicitly allows for unlimited usage in any medium for any term. When transferring raw media to a client, we include a simple contract that indemnifies our company in the event that the client receives repercussions for using footage without permission or outside of the original contract with the talent.
In conclusion…
In the end, it's most important to us that what we are capturing has purpose, and that we approach it with a specific goal in mind for our client. We thrive on building long term relationships, but if one of our partners wants their media, we will certainly help to facilitate that and make the process as smooth and seamless as possible.
Have more questions about how Anchor Line operates? Refer to our video production page to learn more!