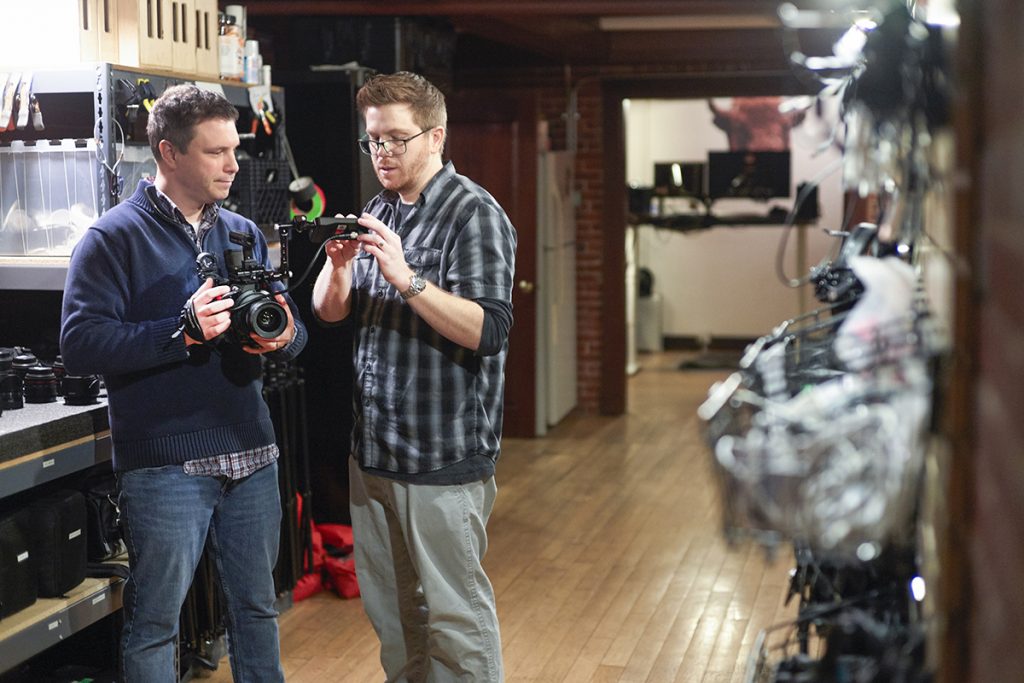 Portsmouth, NH, June 1st, 2018 – Google today released its annual Economic Impact Report and featured local video production company Anchor Line as the representative business for the state of New Hampshire. The Economic Impact Report collects success stories of companies around the country that use the Internet to grow their business. Companies are selected based on their history, growth, marketing success, and community impact.
In addition to being named as the "New Hampshire Spotlight," members of Anchor Line's leadership team have been invited to participate in the accompanying "Grow with Google Business Meetup," which consists of several days of networking and learning at Google's headquarters in San Francisco.
"We're honored to be featured in this national report, and excited to spend some time at Google and meet with other companies around the country who are being recognized." said Ken Dodge, Anchor Line's Co-Owner and Creative Director.
"I started Anchor Line using Google's tools to help me build a brand and attract new business, and seven years later, we are still relying heavily on those tools to make our business run smoothly," added Adam Flaherty, Co-Owner and Executive Producer. "And just as much as we value having prominent online visibility, we hold face-to-face networking in equally high regard, so their event in California presents a huge opportunity for us."
Google's search and advertising tools helped provide $283 billion of economic activity for American businesses, website publishers, and nonprofits across the U.S. in 2017. They report that their tools generated $627 million in economic activity for businesses in the state of New Hampshire in 2017.
Google's 2017 Economic Impact Report can be found at economicimpact.google.com.