Unless you're brand new to the content marketing world, your eyes have probably gone cross from reading article after article about the power of video content to reach audiences and humanize your brand. It's become such a familiar refrain that you'd be easily forgiven for thinking that the simple act of creating and posting any video content about your brand, what you believe, or who you are is enough to build an enthusiastic audience eager to become brand advocates and customers.
Sadly, those who go the route of approaching video as if it's a strategy and solution rolled into one rarely see the results they are looking for. And given the cost and relative difficulty of creating video content, many who struggle abandon it. But it doesn't need to be that way.
So let's talk about a few critical elements to your approach that will help to ensure you're getting the most out of your branded video content.
1.) Invest in the process
Before you invest in cameras and lights.
Before you invest in cameras and lights.
Before you spend time scripting that video idea you just had or pricing out a production company to produce the one you already wrote, begin by investing in strategy.
Take the time to develop an approach where video is an essential element of your goals and greater content marketing strategy. Take the time to understand:
•  The audience for this piece
•  The channel it should be optimized for
•  Where/How it fits in your campaign
•  What it needs to accomplish to be considered successful (analytics for success will/should vary with channel)
•  And what it will cost (money and time) to create.
No matter the size of the budget or the scale of the production, investing the time upfront in developing a proper strategy can save you worlds of frustration, time, and money.
 2.) Focus on your goals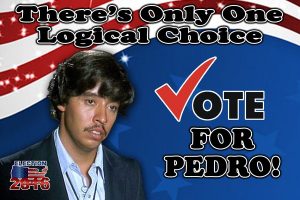 Are you trying to educate?
Generate awareness?
Drive traffic to your website?
Or something else?
If you're going to spend the time and money to create video content, then you should have a clear, identifiable goal.
If your goal is to build and grow an online community that can then be funneled to your website, then a vlog series that you can regularly produce in-house is probably the way to go. If your goal is to create a polished piece that will showcase your brand while capturing attention on the front page of your site, then you should probably get some professional help.
Defining your video's goal before writing a script or contacting a production company will give you insight into:
•  The right kind of video to create
•  The best plan of approach for messaging
•  And it will start to give you an idea of cost.
Also, and just as important, knowing the goal for your video will help you determine how actually to measure its success.
3.) Understand what success looks like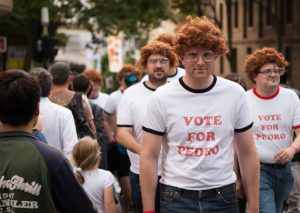 If the number of times your video has been viewed is your primary measure of success, you're likely using the wrong metric. As with most other channels, the real test of a video's success is the consumer behavior that follows a view. Are they clicking through to your website or a micro-site? Are they watching other videos there? Are they scheduling a demo? Are they making a purchase?
How can you know these things? Well, as with everything digital there is a whole mess of video analytics that can be measured now. Completion rates, viewers' global location, and drop-off points are just a few. With your video's goal in mind, you'll be able to approach your analytic data with a focus on tracking the critical metrics in real time.
4.) Fit your script to your audience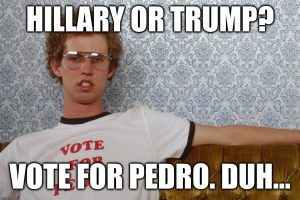 So you've finally reached the point where you're sitting down to write your script or record your vlog. What tone will you use? Does your audience prefer a conversational tone, or will it come off as unprofessional? Do they look to your brand for humor or honesty? And how long should it be?
One of the fastest ways to lose viewers is through a script that doesn't speak their language while still reflecting your brand.
Some useful tips to keep in mind when scripting are:
•  When in doubt, use a natural, conversational tone of voice in your script.
•  When delivering information avoid jargon, unless you are speaking to a highly technical audience who expects it.
•  Keep your messaging short and concise.
•  Every time you finish a draft, stop and read your script out loud. This will help you catch problem areas before they get to camera.
And remember, writing for the screen is not the same as writing for any other medium. If you don't think you have the ability to write a script that will capture your audience, don't be afraid to hire a professional, which brings us to my final point…
5.) Don't be afraid to work with professionals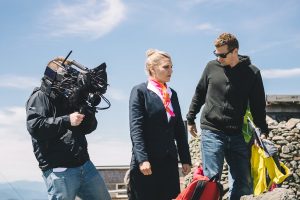 If you have never created video content before, doing it for the first time can be a bit daunting. Don't be afraid to seek professional help or guidance if you feel that you need it. For example, if you're planning on doing a vlog on a regular basis and want an easy way to up the overall look, consider tapping a professional production company for help creating a replicate able lighting set-up.
Creating successful video content with great ROI can take a lot of planning and work. But with a proper strategy, the right goals, and a bit of creativity, your company can enjoy the benefits of video's ability to build relationships and encourage engagement.