Today's the day. My final day at the Anchor Line office. I really have no idea where to start, there are so many thoughts and emotions swirling through my head right now.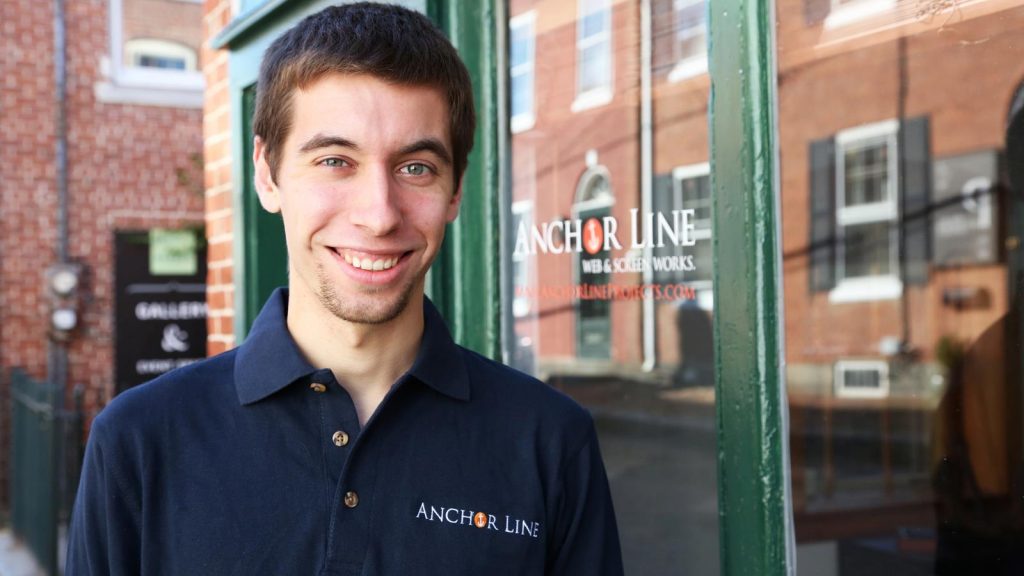 Anchor Line has been so much more to me than just a job. When I started here more than three years ago, I couldn't imagine how incredibly positive my experiences were going to be. When I first met Adam, I was a 22-year-old college grad with a mediocre production reel and zero professional experience. But for some reason, Adam saw something in me and decided that he was going to give me a chance. Maybe it was my enthusiasm, maybe it was my charming smile, I really don't know. All I know is that the day Adam called me and offered me a job was the beginning of one of the best experiences anyone in my position could have ever asked for.
It would be easy for me to write about all the professional experience and abilities I've gained in my time here at Anchor Line and in Portsmouth – the production skills, interacting with clients, running a business – but what I will continually reflect on is just how blessed I am to have had the chance to work with such brilliant and loving human beings. From the day I started working with Adam I found this amazing comfort that allowed me to just be myself every single day. And those that know me well enough know that I'm kind of a twisted individual, so Adam's ability to tolerate the real Zach Cusson should really be commended.
As the company grew, I started to realize just how special my relationship with Anchor Line was. These weren't just my colleagues, these guys were my friends. Yeah we worked together and ultimately the reason we were showing up each day was because we needed to make money, but there was a level of trust I developed with Adam and Ken that went far beyond the connections you typically make at your place of business. We all supported each other and when they saw that my head wasn't in the best spot, they always made it a point to ask me what was up and made themselves available if I needed to just get something of my chest. Of course there were times when we butt heads, but it was always with the deeper understanding of just wanting what was best for each other.
Growing a small business is crazy. There's no real guarantee of success and you're constantly making mistakes and learning from them. But ultimately, I think the thing that determines whether a business is going to succeed or fail is the strength of the relationship between team members. We've had some marathon editing sessions at Anchor Line – weeks where we all spend 12+ hours editing every single day – and it's those moments that really test the strength of your relationship. Everyone's beat, we all want to go home and sleep, and we don't want to be staring at a computer, but we press on because we know that what we're working towards means more than just our individual wants and needs. I think those moments are the ones I'm going to remember the most. The times when we weren't sure whether we were going to make it but relied on each other to keep pressing forward. We drew strength from each other and it made me realize just how powerful a loving relationship can be. Your minds are united and you're able to push yourselves beyond what you could ever hope to accomplish as individuals. It's been an amazing ride and I've learned so much from my experiences.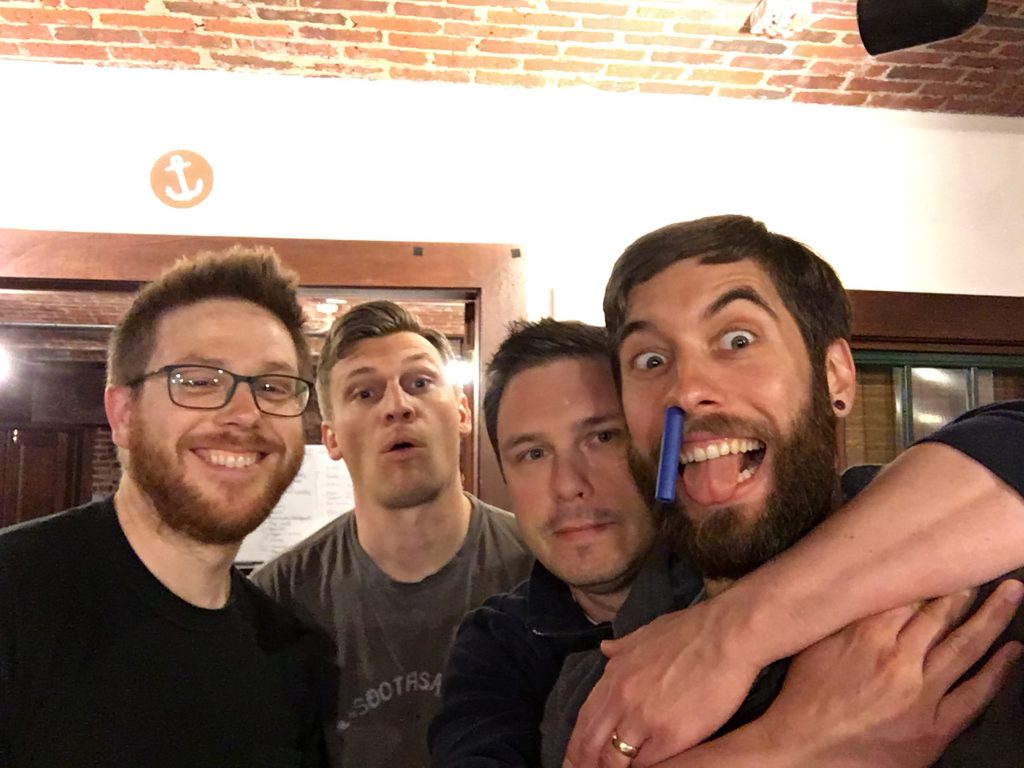 And now we come to my departure. It still feels very strange typing this in my office knowing that come 8:30 tomorrow morning I won't be in the Anchor Line office laughing with the boys. I'm extremely sad to go. Leaving people you love is never easy but what's been keeping me in good spirits is knowing that this isn't really a "goodbye," but more of a "see you later." Just because I won't be working at Anchor Line, doesn't mean that I'm not going to carry everything I've learned with me for the rest of my life. My experiences with Adam, Ken, Dan, and André have given me absolutely everything I need to be successful in my career. I could not have asked for a better group of people to start this journey with. There are some of the most sincere and caring people that I've ever known and I'm proud to call them all my friends.
I'm going to miss you, Portsmouth. It's been a hell of a time. See you soon!