For Immediate Release
Contact: Adam Flaherty, 603.427.8272
Anchor Line Announces Hire of Senior Producer
Snyder Brings Expertise to Growing Video Production Company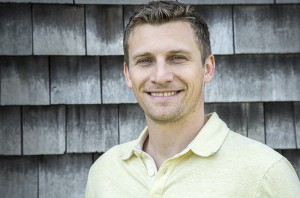 Portsmouth, NH, July 7, 2015 – Anchor Line, a Portsmouth-based, full-service video production company, has announced the addition of Daniel Snyder as senior producer. In this role, Snyder's areas of focus will be preproduction, line producing, and music and audio supervision.
"Our company has been growing and evolving in a really exciting way as we take on bigger projects for prestigious clients," said Owner Adam Flaherty. "We've worked closely with Dan for several years now, and we're certain he'll be a natural fit on our team. His level of organization and production experience will benefit us greatly, and we are thrilled to have him."
Snyder previously worked as production manager for Pulp+Wire, a design firm in Portland, Maine, and at a NYC-based music company, helping develop talent and managing artists and intellectual property rights for a diverse set of clients. Most recently, he served as video production manager for Portsmouth's Calypso Communications. Snyder holds a B.S. in music industry from Northeastern University.
Recent Anchor Line work includes a TV campaign for Cannon Mountain, an in-store demo for Timberland PRO, web and social media video content for Boston Children's Hospital and ongoing work with countless other regional and national clients.