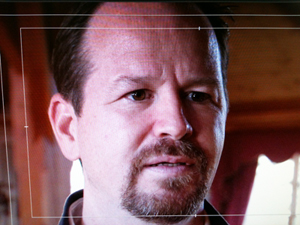 I could go on for an hour about how professionally produced video is a "powerful tool" for businesses, individuals, and organizations. Aside from the obvious "getting your story across" angle, it also helps immensely with your web stats, helps to open dialogue with your customers or fans, and at its most basic level, spruces up your website and keeps visitors there longer.
We're seeing more and more video being used by nonprofits and charities to help raise awareness for their cause. There are many different ways to present And the icing on the cake is that their video content will often lead to new sponsorships and monetary donations.
I recently donated a day of shooting to the Mark Wahlberg Youth Foundation. My wife is am employee of Timberland, a company known for their "corporate social responsibility." The company awards its employees hours each year to perform service work, so I agreed to volunteer with my wife for this particular event put on by Wahlberg's foundation. I brought an HD camera along and documented a lot of the day, with the idea that I could share the footage with anyone who wanted to leverage it… The foundation itself (run by brother Jimmy Wahlberg), or any of the organizations who donated their time to make it happen.
I learned that there were actually a bunch of partnering organizations, and each was contributing something different to Massachusetts children in need around the holidays. Now, not only can I help spread the word about the efforts of all of these organizations by sharing the video segment on my own website and social media platforms, but now 5 or 6 other organizations can share the video and everyone involved will get some extra publicity. Not to mention the 250 families affected in a positive way by the event who will see themselves and their friends in the video… and share it with THEIR friends and family.
Volunteering is a great way to give back around the holidays, and it's something that I'm happy to do. And with a little bit of "outside the box" thinking, it can turn into a great networking opportunity that uses video for the greater good!